First Signs of Aging Formula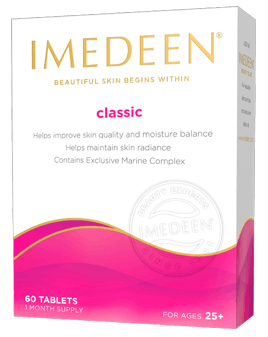 IMEDEEN Classic, our formula for first signs of aging, helps repair and protect your skin. Commonly used by people who are 25 or older, Classic helps support the hydration and radiance needed to minimise the first signs of aging

IMEDEEN features our well-studied BioMarine Complex, an exclusive blend of nutrients similar to those found naturally in your skin. The formulation is enriched with 2 antioxidants that, together, help support skin health and normal collagen production.
You may reduce the appearance of fine lines and wrinkles, improve moisture balance, radiance, and skin quality, and help your face and body feel softer and more supple. Enhance your beauty routine with IMEDEEN classic and start to build your beauty from within.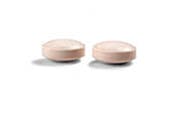 1. Stephens & Associates 2007
Helps improve skin quality and structure
Improves moisture balance
Helps maintain radiant skin

Makes skin on face and body feel softer and more supple*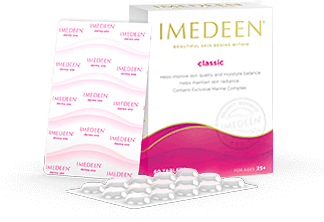 In your early 30s, cell renewal starts to slow down
Skin loses its youthful radiance
Skin may start to lose moisture
Fine expression lines appear, particularly around your eyes
On the inside, there may be signs of UV-damage and a decrease in collagen production
From about the age of 25, skin begins to lose approximately 1% of collagen each year
Renew your beautiful skin. Start today.